Do you find yourself taking a vacation from what you "should" be doing? I am guessing you do.  A while back I was hand stitching "little houses from scraps" using blue (sky) for background and a yellow to represent a light in the window.  But, for some reason, I made three with a light shirting background that I was going to do something else with but had no plan.  Yet.
This week, out of nowhere, it popped in my head that one of the house blocks would make a cute little needlebook.  I love little sewing gadgets that I can take along with me; there is something cozy about them.  Dropped everything and started playing with the scraps.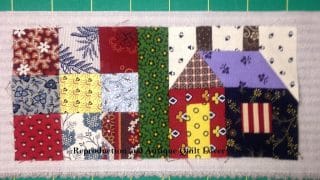 I made a nine-patch for the back and added a small strip between the nine patch and the house block to allow for the fold.  I added some batting and did some quilting (is it quilting if you only stitch two layers?).  Then stitched a lining, turned, and added some more quilting stitches to hold the lining in place.  Cut a piece of felt for the inside, hand stitched that in place, stitched a bead on the back edge and a loop on the front edge to close it up.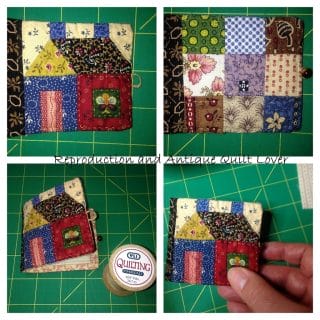 Now, I better get back to what I was supposed to be doing.